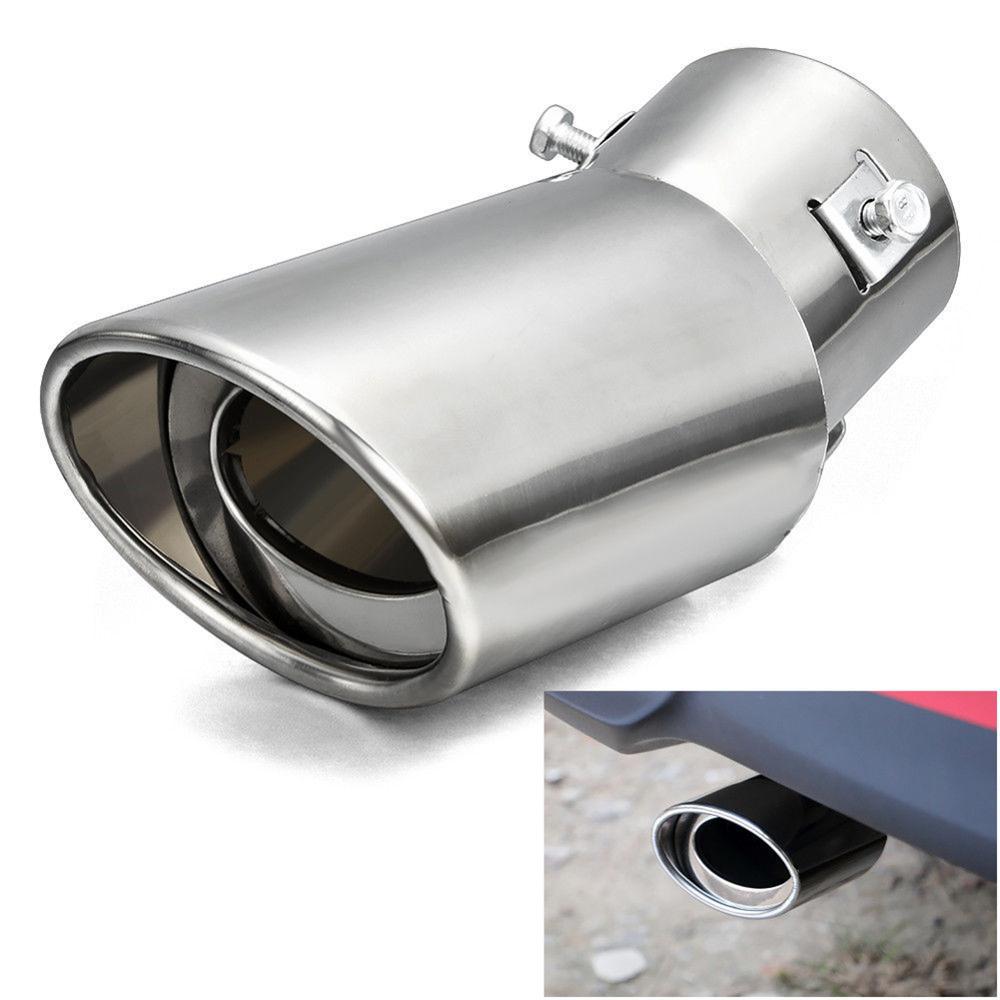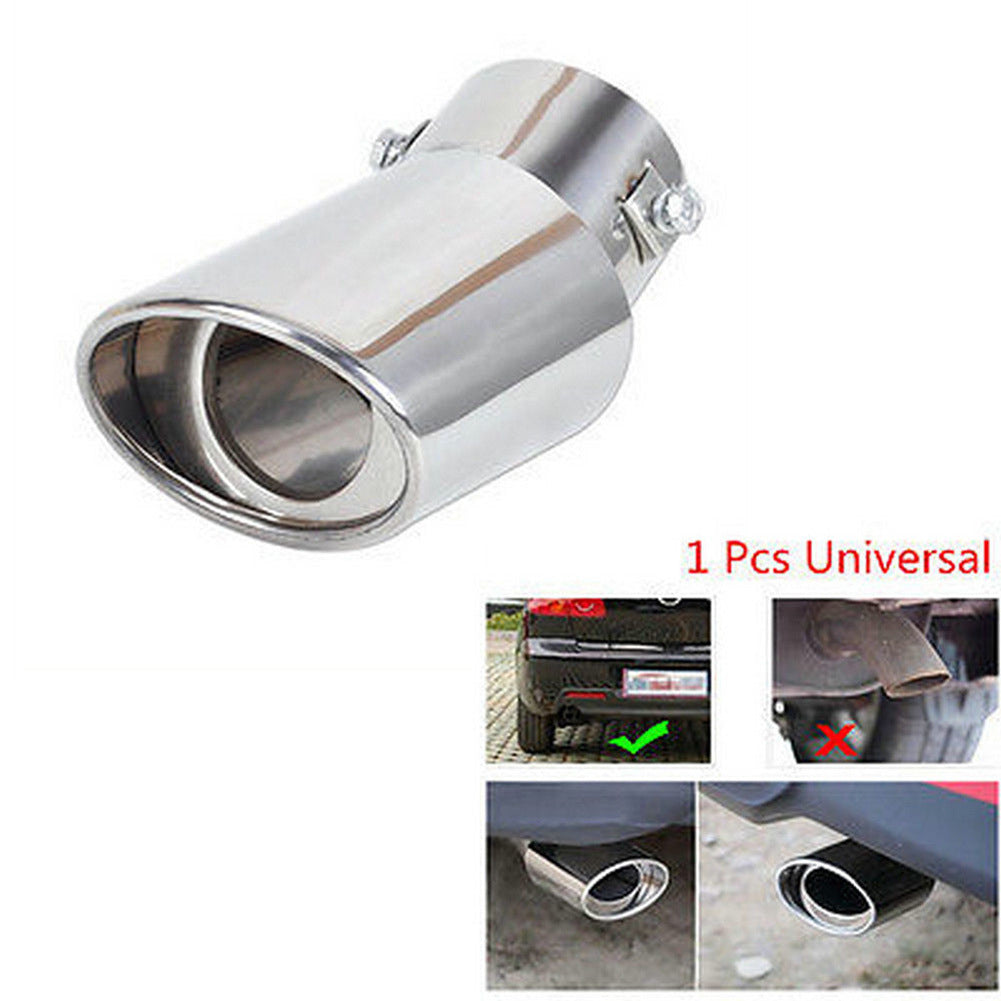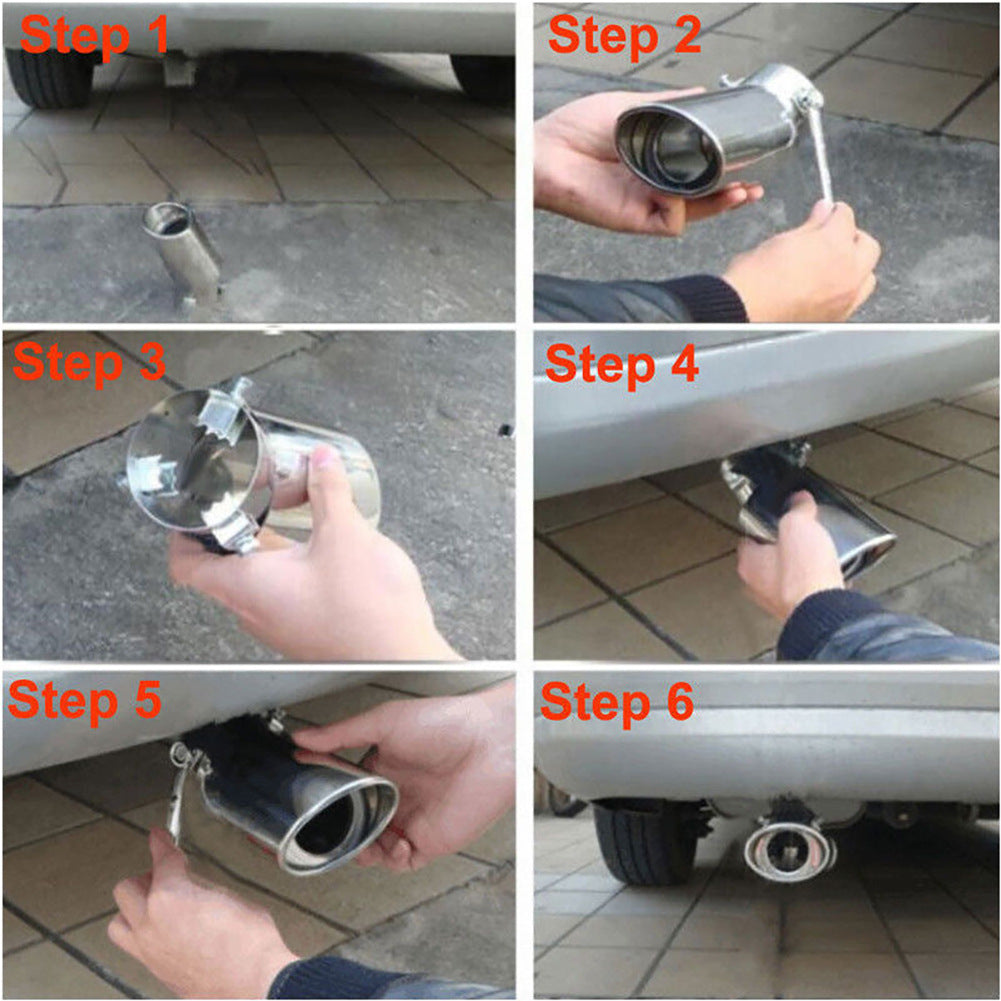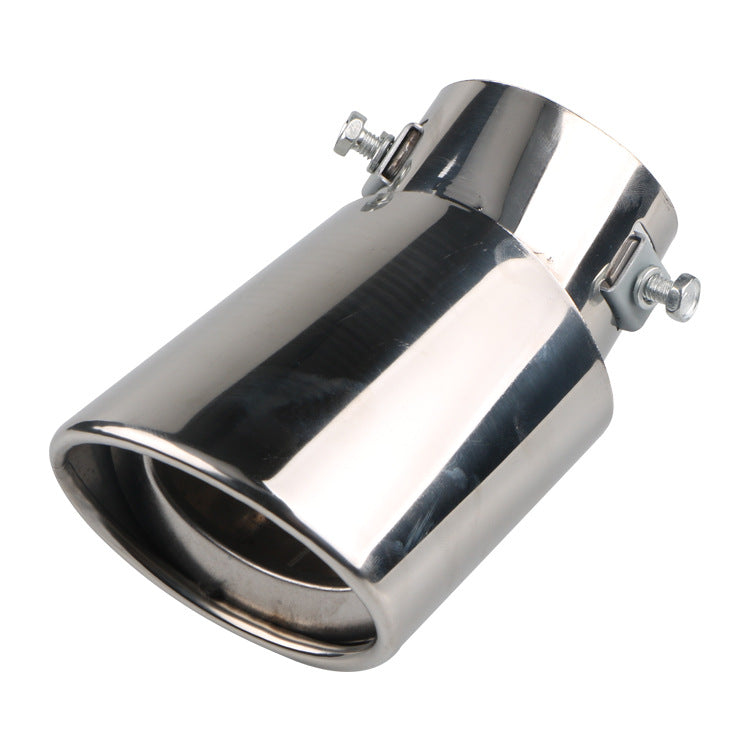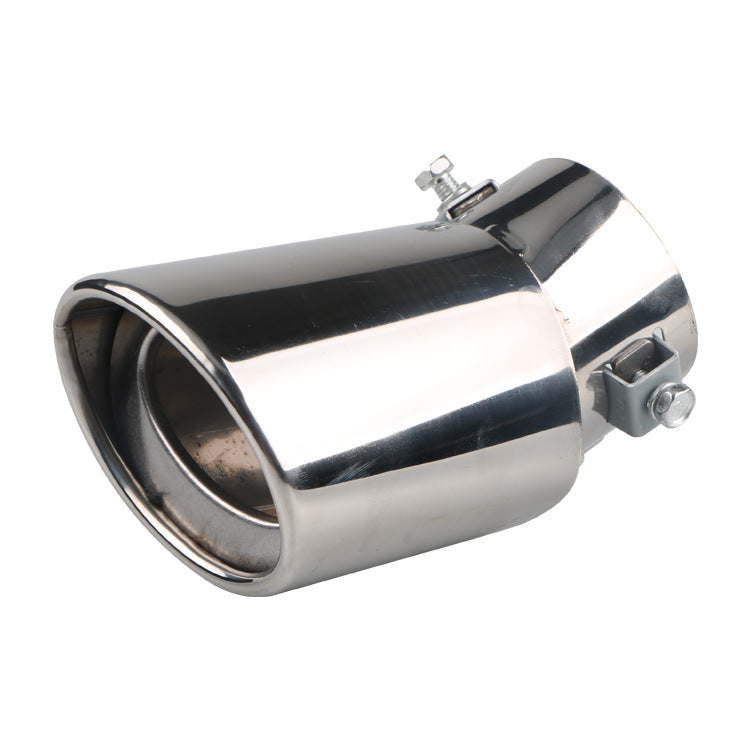 Straight Big Curved Universal Bright Silver Stainless Steel Car Tail Throat Exhaust Pipe
Product information:

Name: Car tail throat / exhaust cover
Material: Stainless steel
Reminder:Universal tail throat, suitable for exhaust pipes with a diameter of 5.3-3.8 cm on the market [Except for small size] Most models, parents can choose according to the exhaust pipe of the vehicle, the exhaust pipe is straight. Since the straight section is the choice of the curved section, the curved section can be used.
Features:
Car muffler decoration tail throat: stainless steel, smooth as a mirror, excellent workmanship, bright and textured, not easy to deform; it not only protects the car from deformation of the tailpipe, but also acts as a booster and spoiler, and can also be used to a certain extent. Attenuates the noise from the exhaust pipe and makes the sound slightly softer and more pleasant. It also plays a great decorative role!


Product installation:
The installation of the muffler trim tail throat is also very simple, and there is no need to replace any parts. Just select the tail throat that suits the model of your car, loosen the fastening screws on the tail throat with a wrench, then put the tail throat on the appropriate position of the exhaust pipe of the car, and then tighten the screws. The whole process is complete. less than 5 minutes

Packing list:
Car tail throat*1