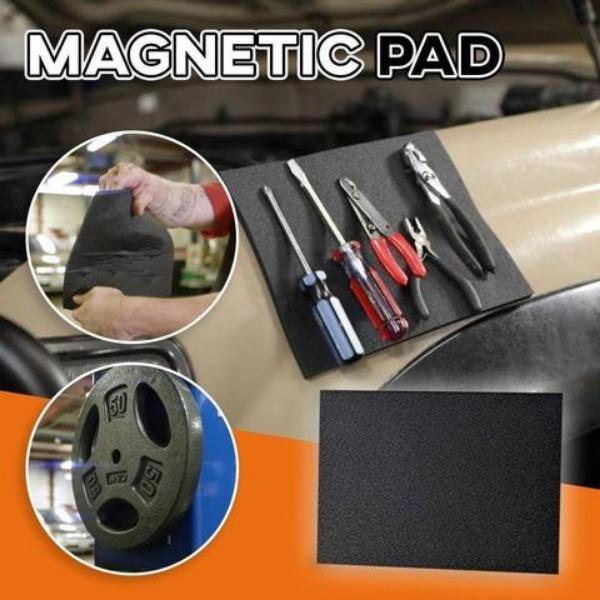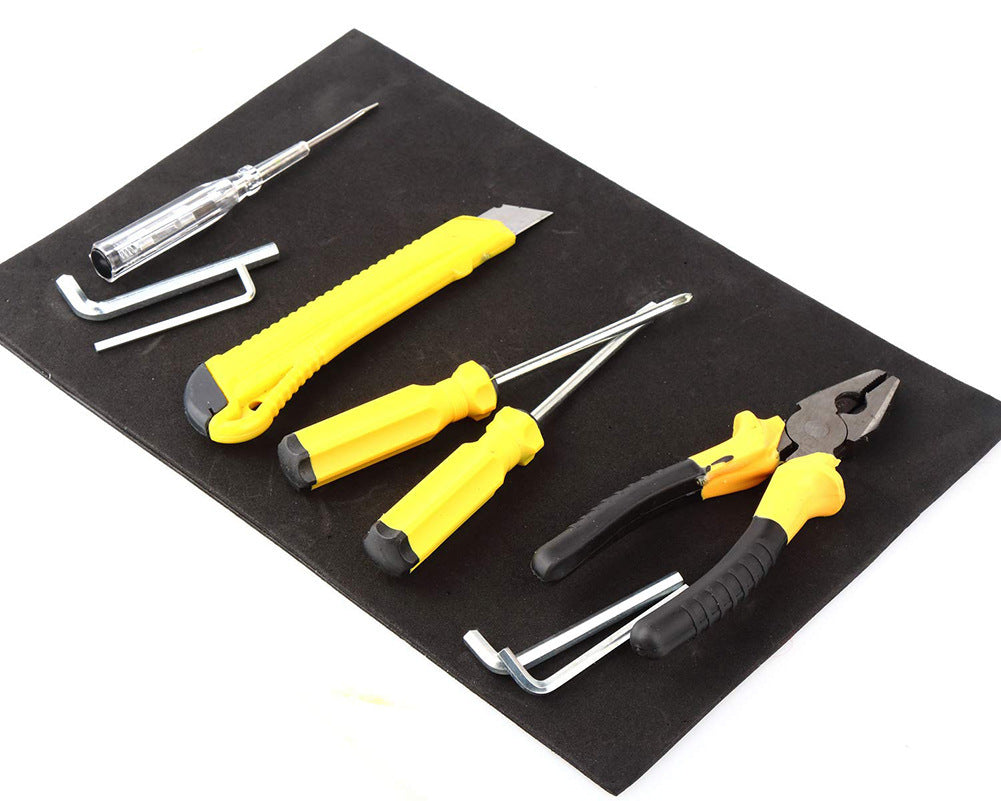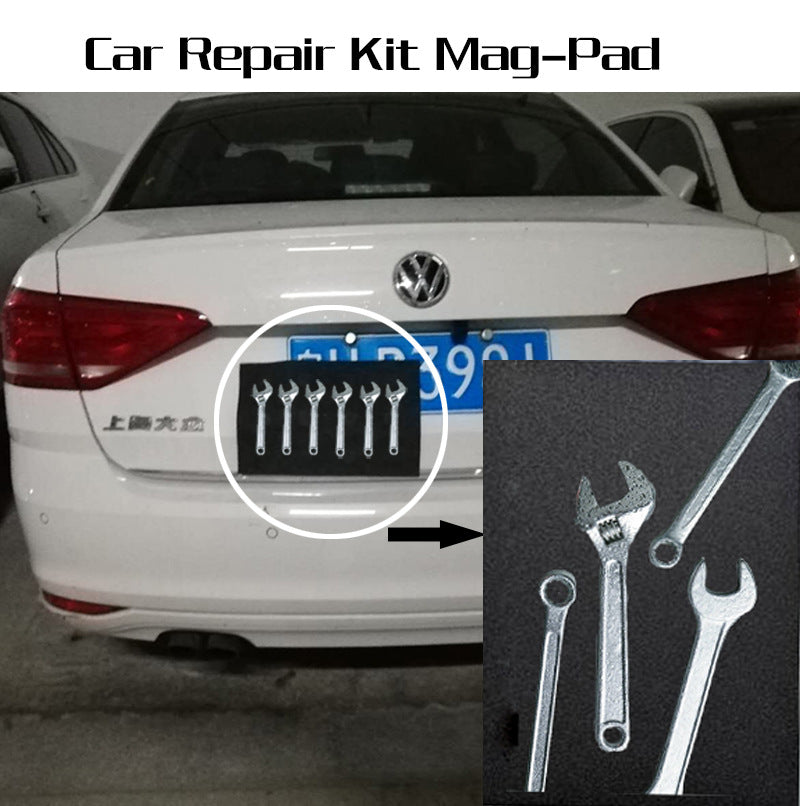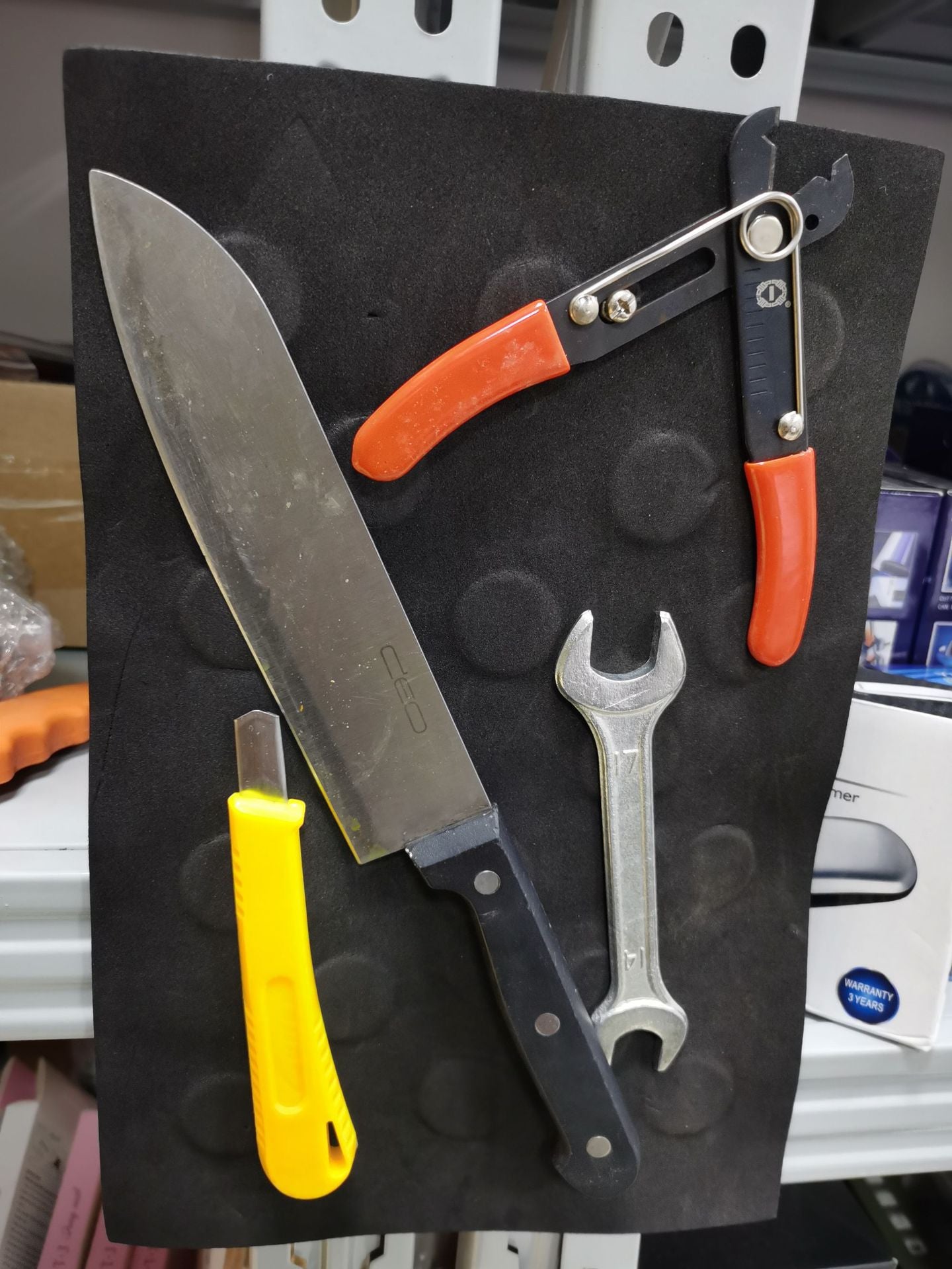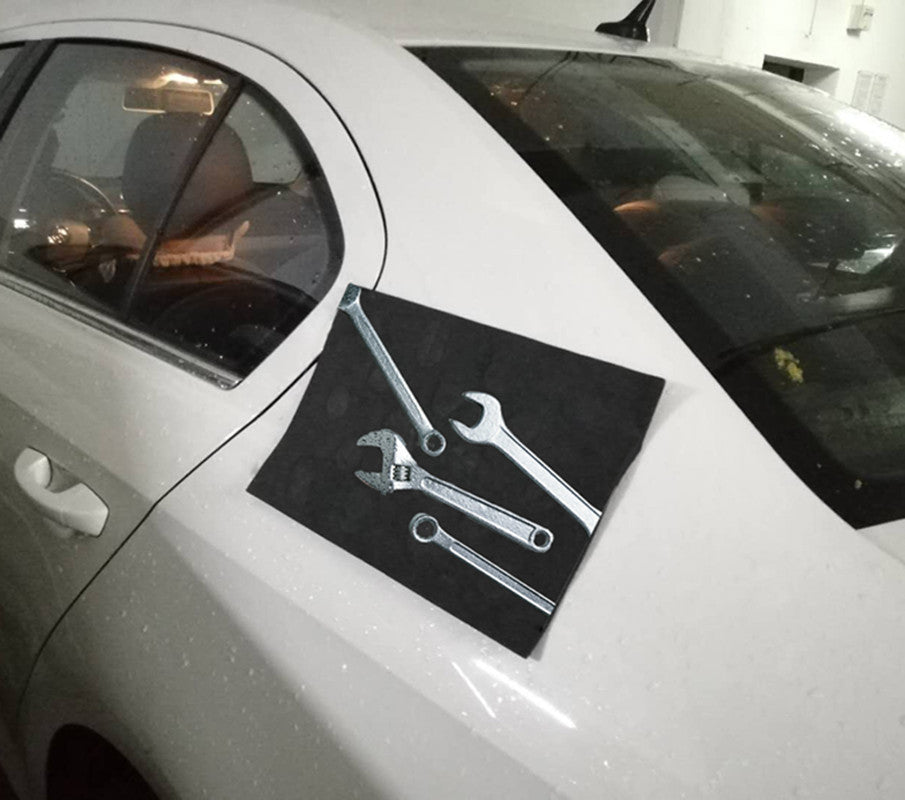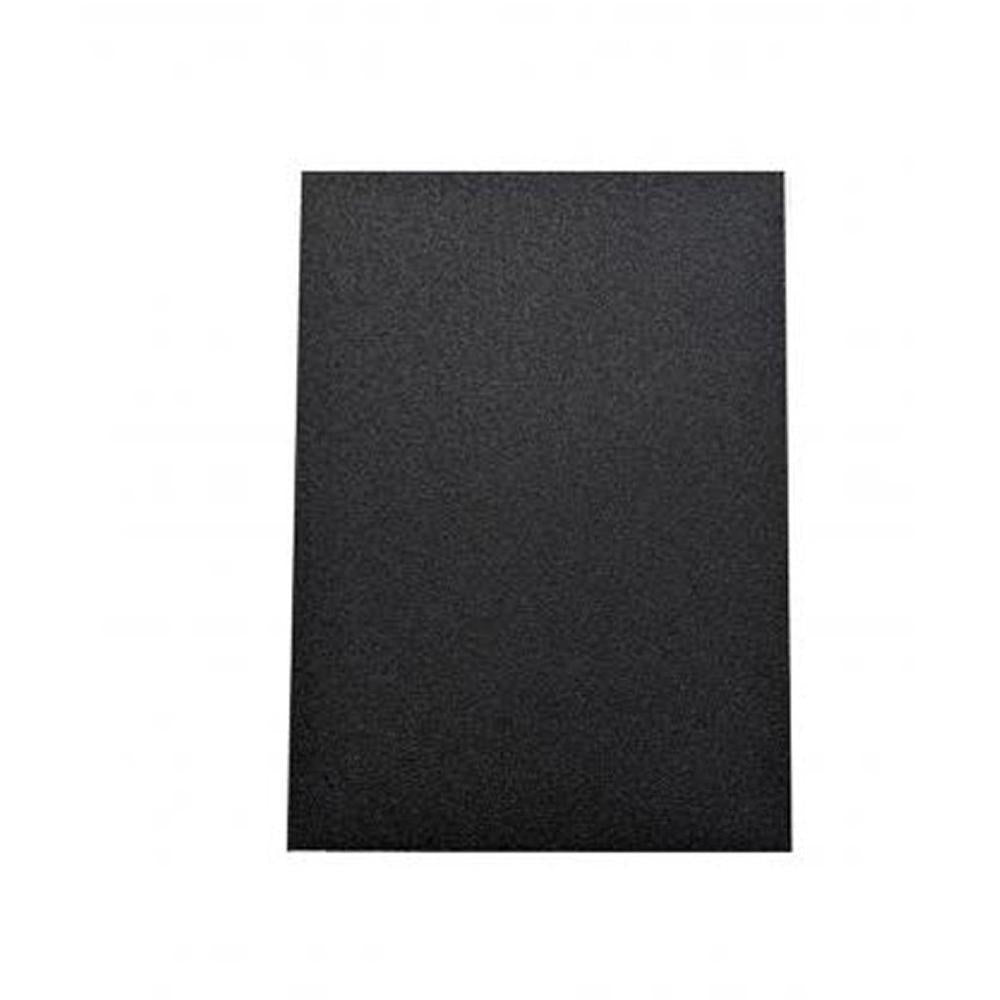 Rubber Magnet Auto Repair Tool Sticker Silicone Magnet Tool
Features:
Portable size.

You've probably seen the Mat which is a flexible tray that holds and grips your tools while you work.
It's a magnetic pad that you can attach to anything metallic and it'll hold and cling onto your tools while you work in the garage, under a car hood, and more.

You can of course use the Mag-Pad on any kind of surface if you're just keeping your tools flat and want to prevent your tools from rolling away.

You can also attach it to the side of a car, on a wall, pillar, or even on the under-side of a car hood to keep your tools stuck to it while keeping them in a perfect location for quick usage.
The Mag-Pad is flexible so it'll stick to pretty much any shape of metallic surface, plus it's super strong, durable, and extra reliable.

Scratch resistant, and will cling to a variety of different types of surfaces.

Specifications:
Material: rubber sponge+magnet
Color: black
Size: 300*200*3mm

Package Included:
1 x Mag-Pad Magnetic Pad