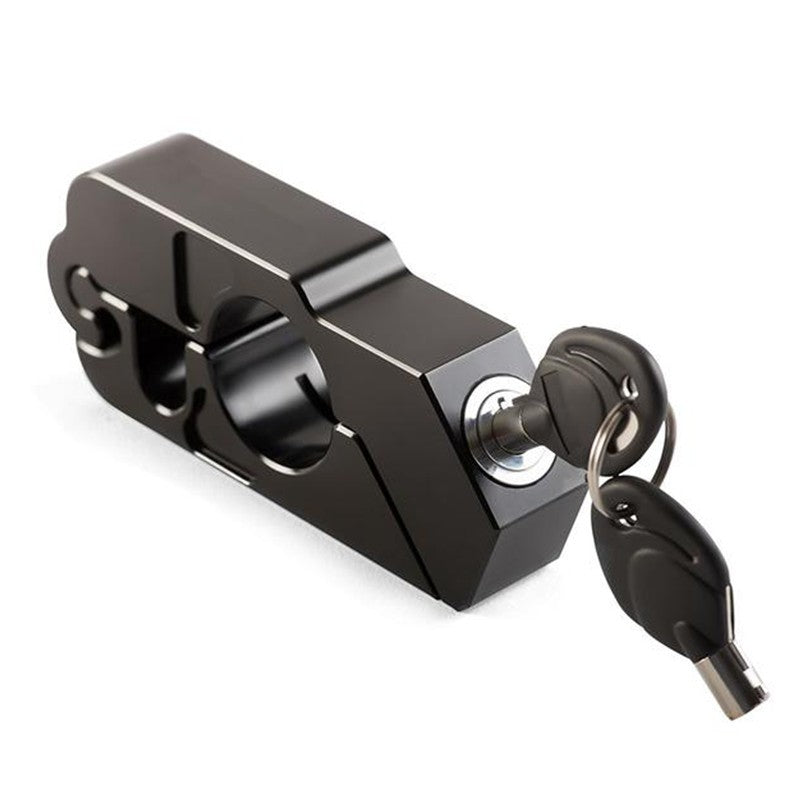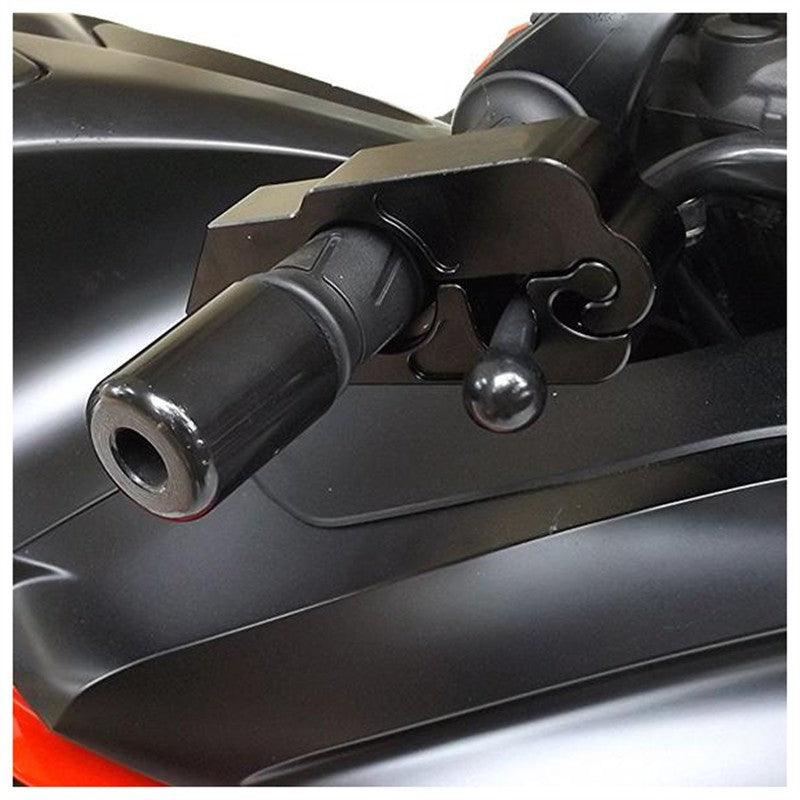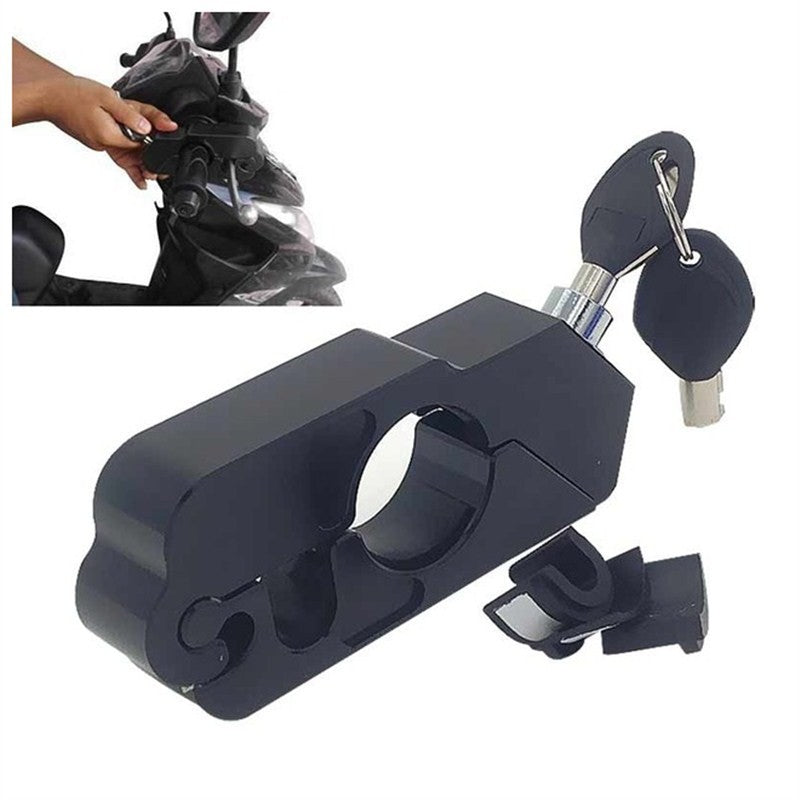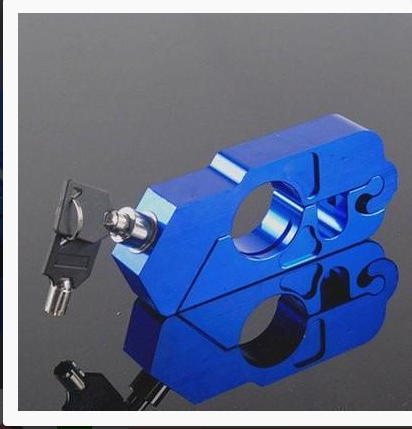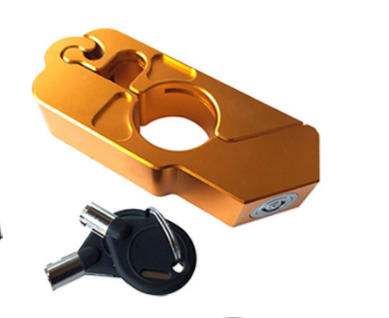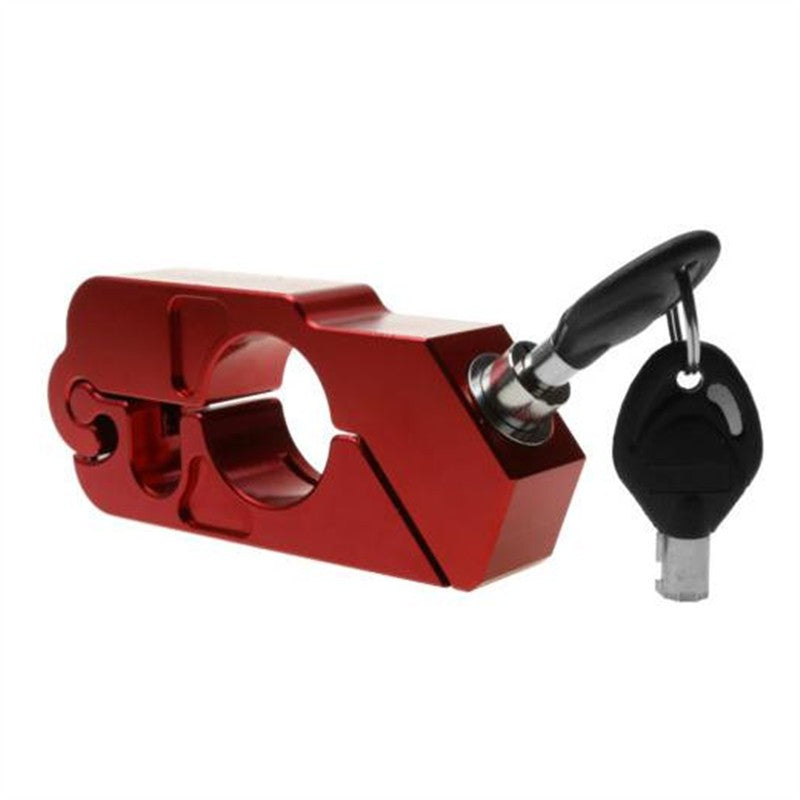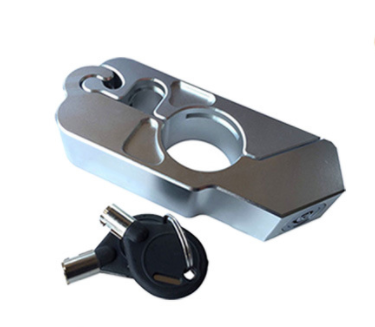 Motorcycle Handlebar Lock
  Feature:
Simple to use, highly visible, easy to use   
Built-in stainless steel wire, difficult to cut with a saw    
Widely used for all scooters, motorcycles and ATVs    
Stops embarrassing falls - Unlike disc locks, you can't forget it's in place, no bending, no disc dirt or street grime.    
With 2 keys, one for daily usage one for spare.  
Used on the front brake lever will keep the bike from being pushed off the centre or side stand    
Usage:
-Push the key to the lock and turn right to unlock
-Push the key to the lock and turn left to lock 
Specification:
Material: CNC Aluminum
Color: Black
Fitment: Fits most scooters, motorcycles and ATV's.
Package included:
1 x Grip Lock
2 x Keys
Weight : 430g