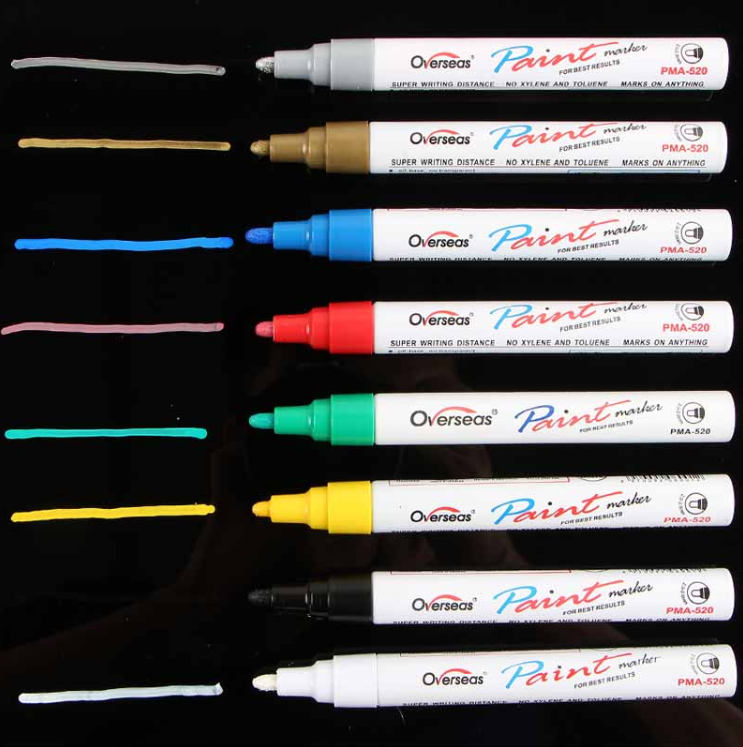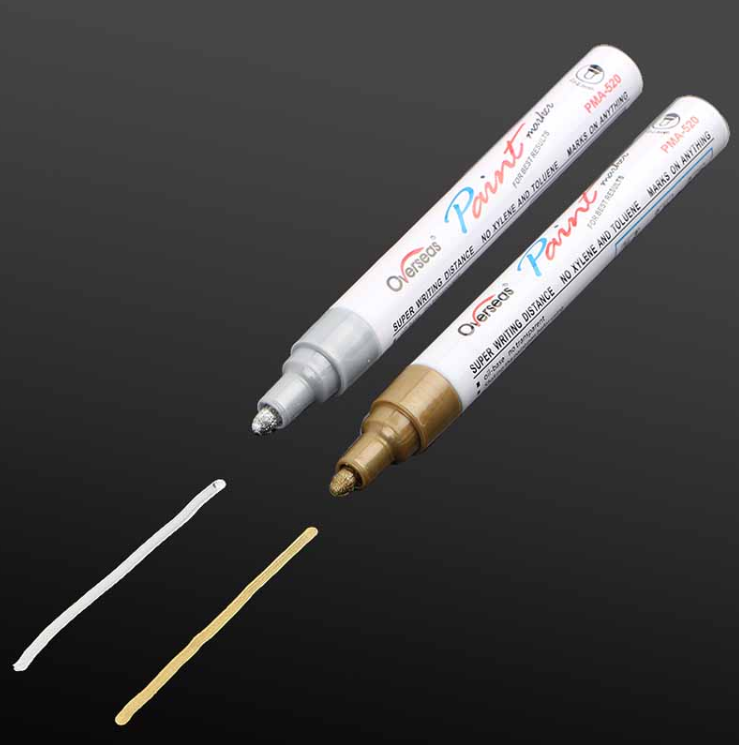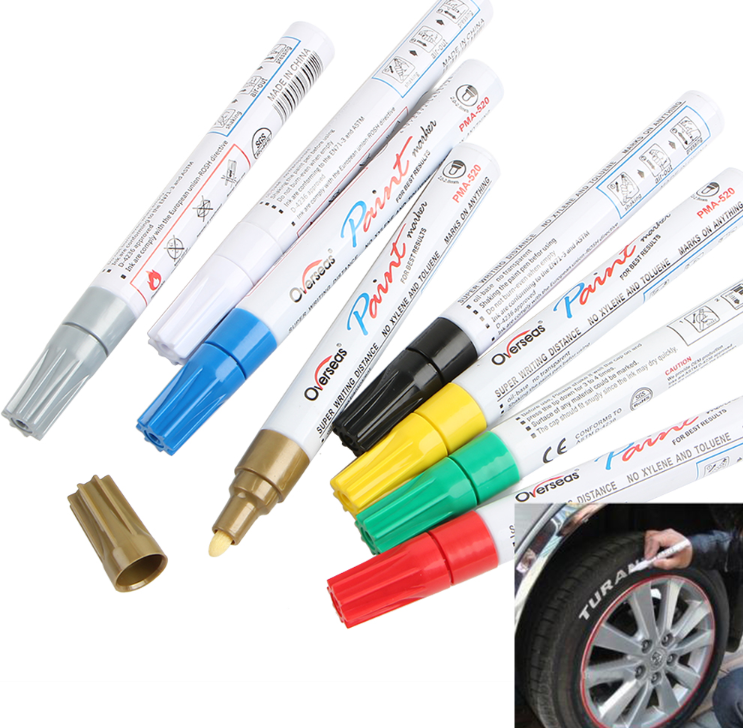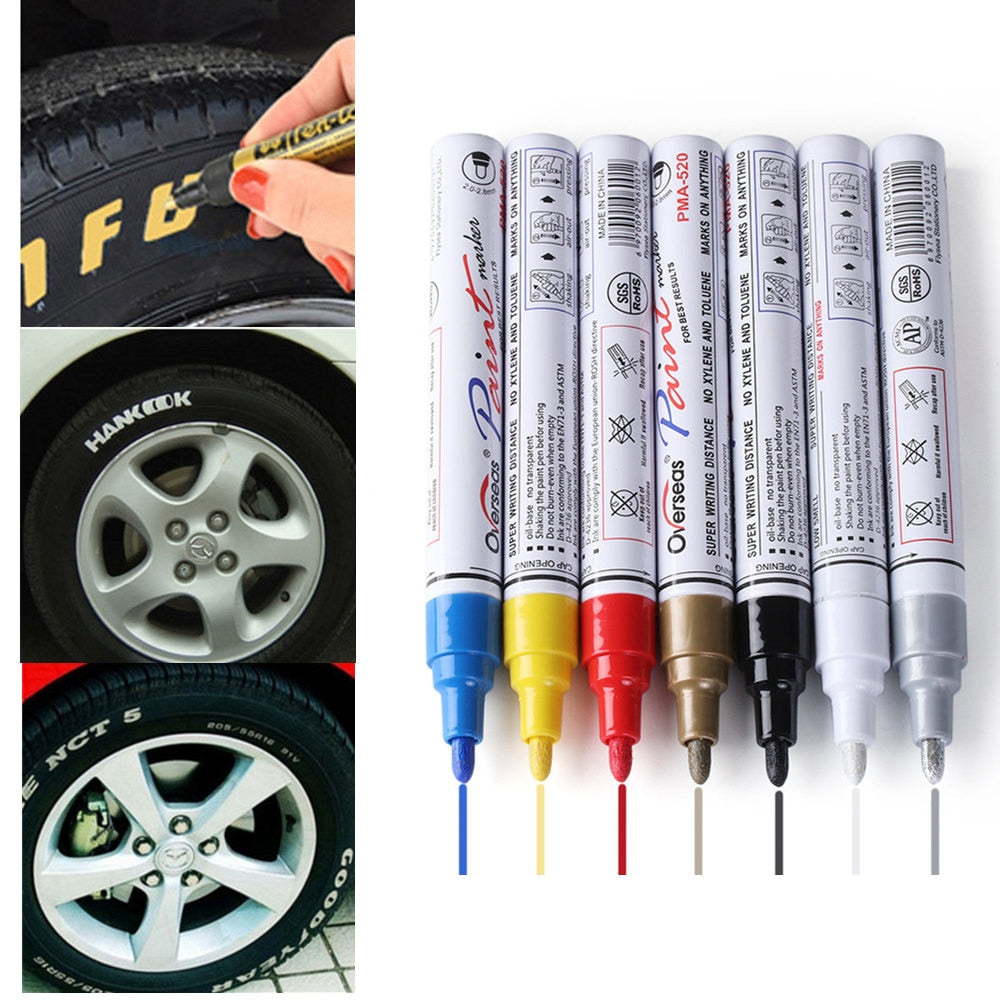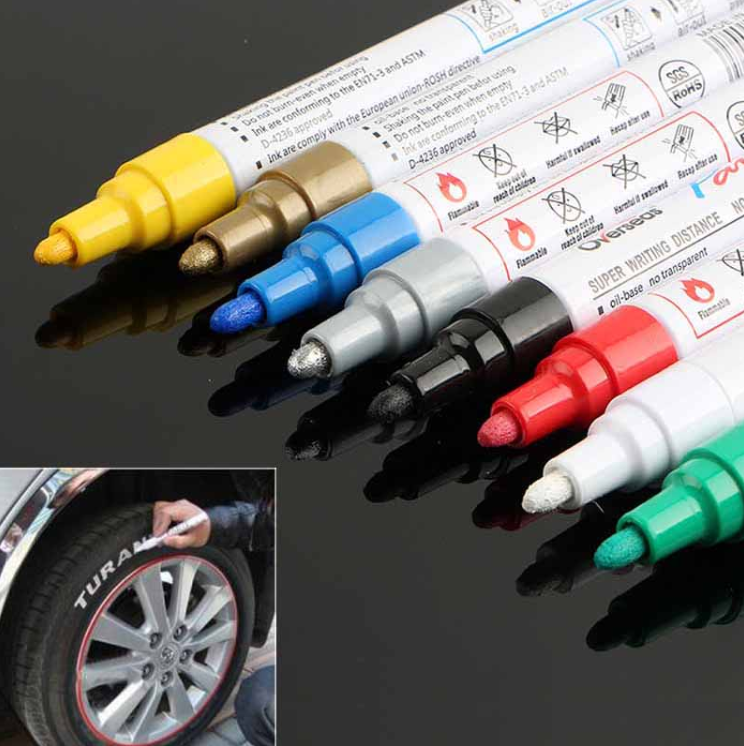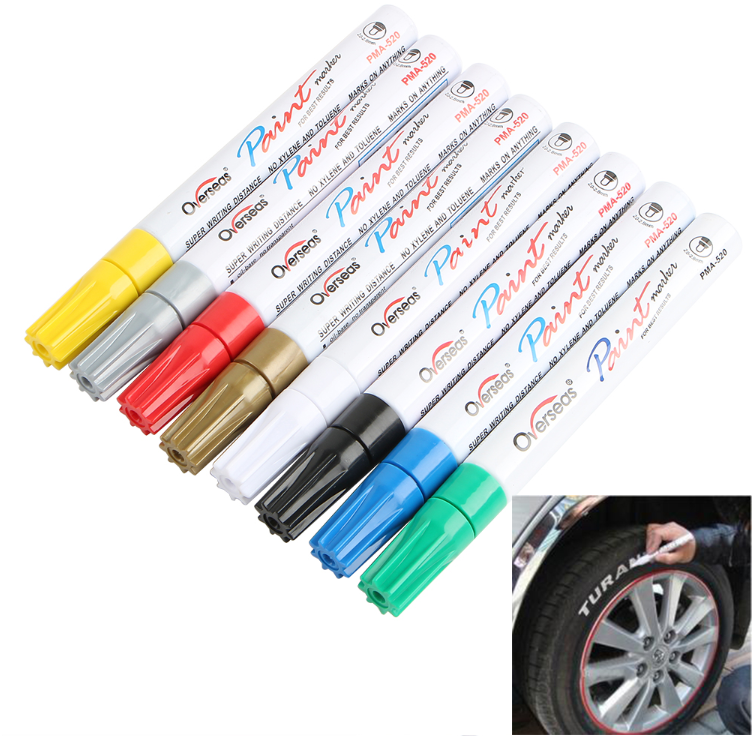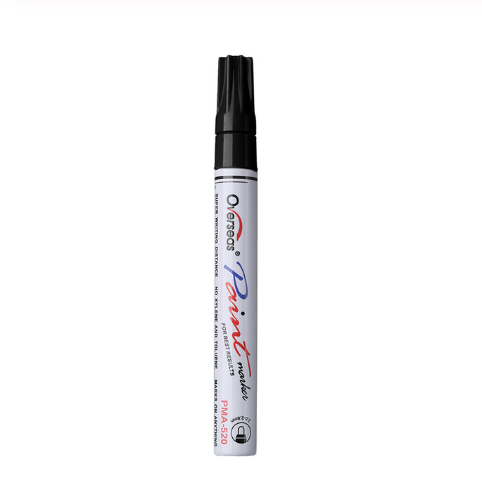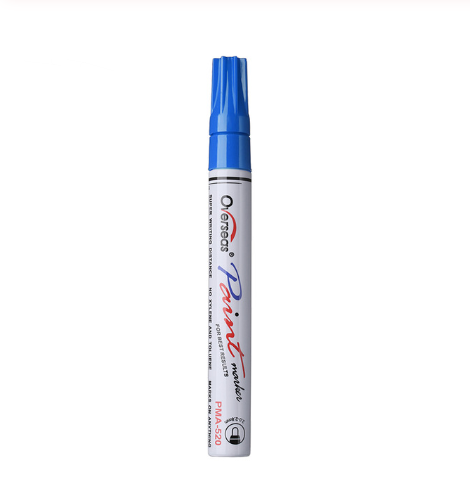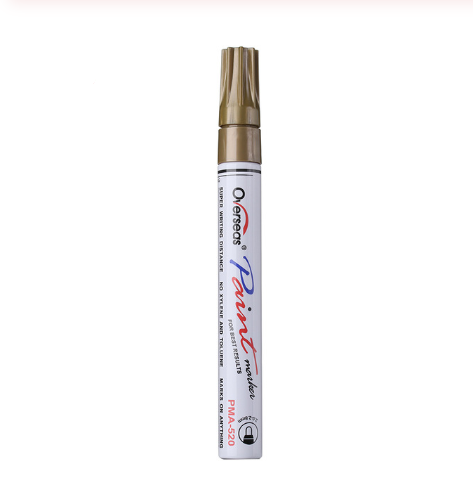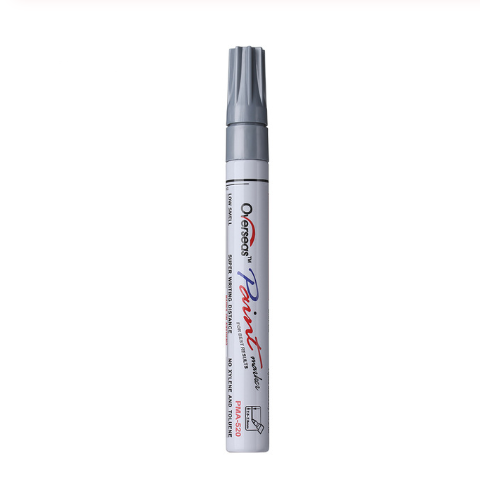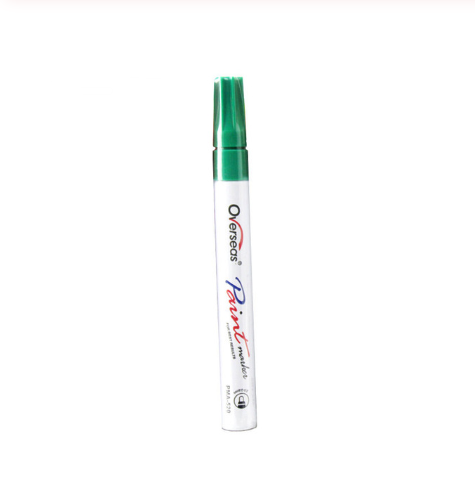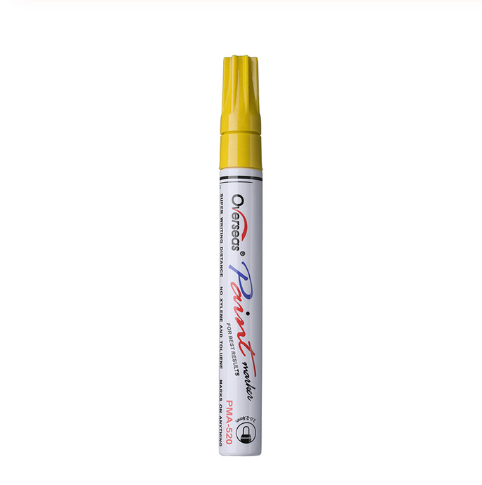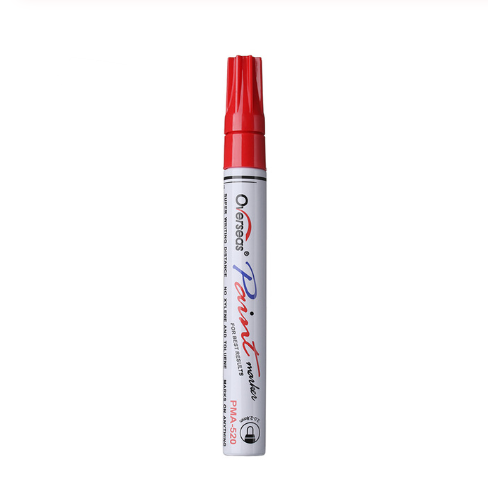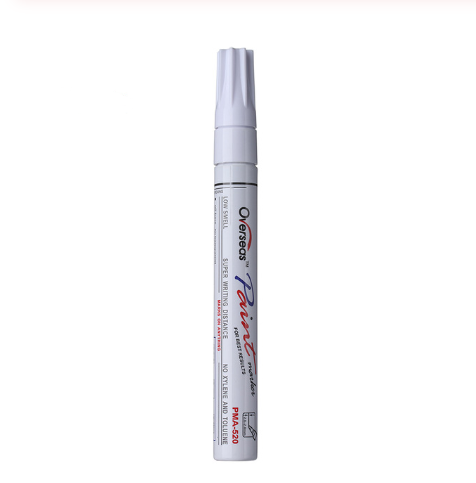 Metal color paint pen white marker pen tire pen DIY hand account pen sign in pen
Remarks and comments:

- Shake well before use
- Please press 3 or 4 times at the tip
- Do not shake during use to avoid paint spillage
- Apply the pen tightly after use
- don't burn - even empty
note:
Due to differences between the different displays, the image may not reflect the actual color of the project.
We guarantee the same style as shown on the picture. Thank you!