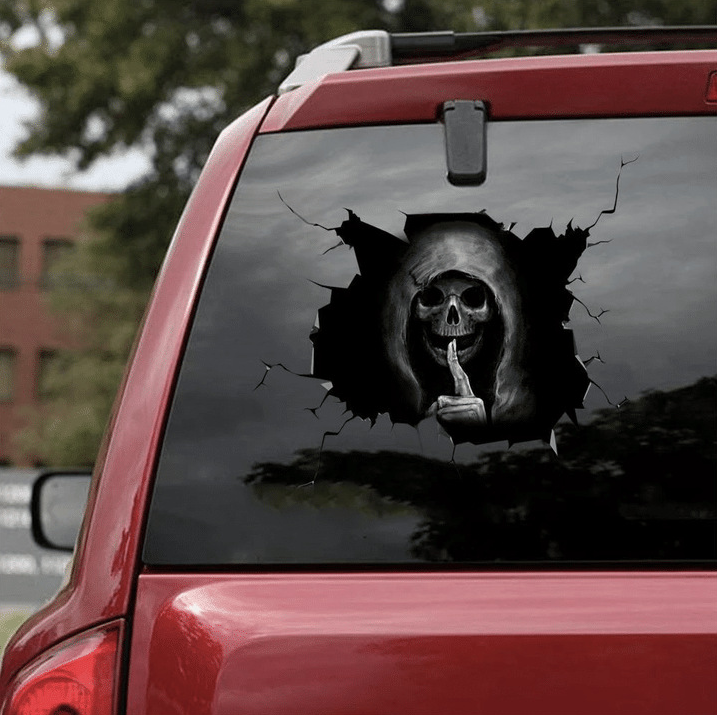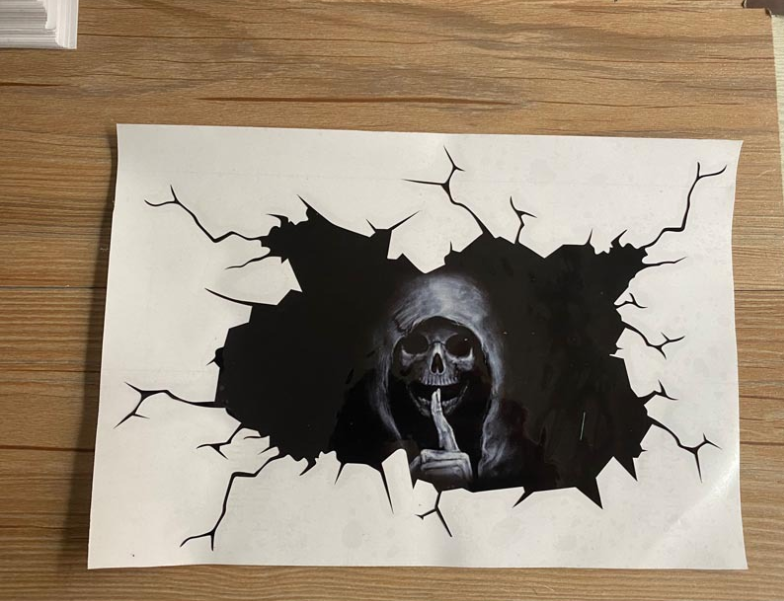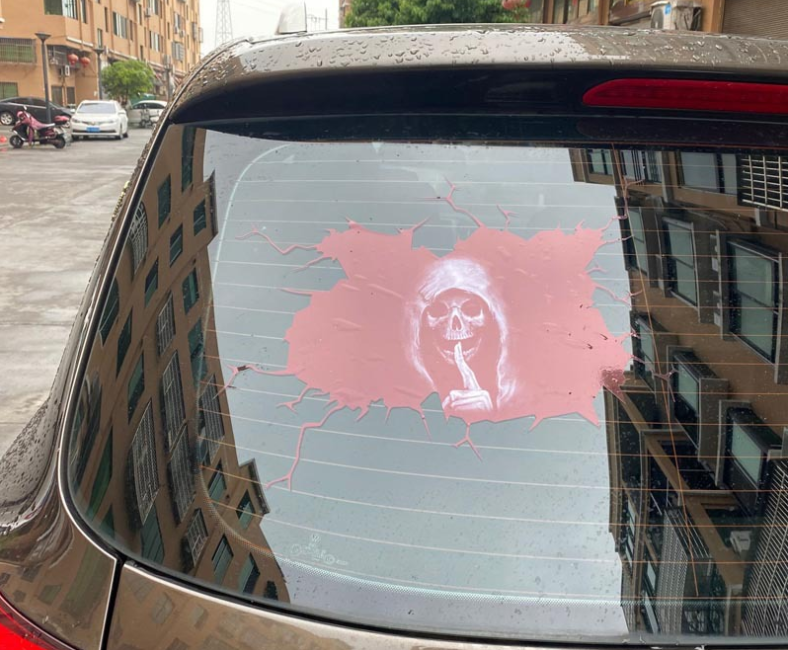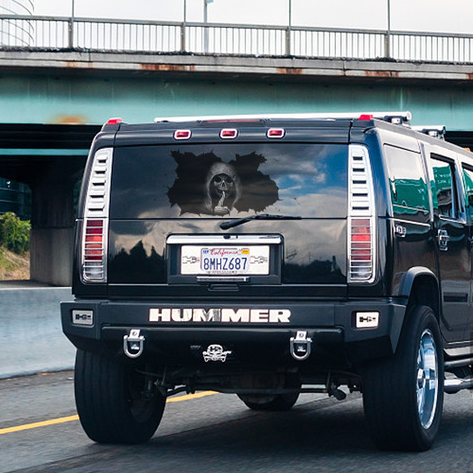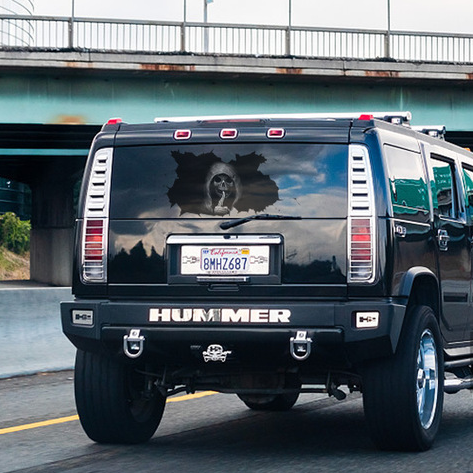 Halloween Car Wall Floor Skull Bumper Horror Sticker
Overview
Non-toxic, environmental protection, waterproof
Easy to apply, delete, move, and reuse without leaving damage or residue.
The size measured manually. Tolerance is 1 cm.
Can be applied to any dry smooth free surface, such as glass door, window pane, ceramic tiles in kitchen or bathroom, glasses, home appliance, air-condition, and car body
We try our best to show the real product. but please understand the color still maybe a little different according to the illustration and screen effect.
A beautiful wall art wall decal for your home or office will give your room a refreshing look, creating a magical atmosphere; it will be great to your decor; a bit of fun to your bathroom your life.


How to use:
Choose a smooth, clean, and dry surface. Peel the stickers from the sheet one by one
Some of the larger pattern paste may have a little bubble appears, then you can scratch with a scraping card to remove the bubble, will not affect the overall effect
If you put it on the wrong place, you can use a small blade will be a corner of the wall gently lift off the tear, re-paste can be, the product under normal circumstances can be reused, as long as not torn
If the result is satisfactory for you, stick firmly to the surface pressing the air bubbles outwards
DIY series you can play unlimited creativity, free combination of modeling and location


Specification
Quality standard: waterproof and bask in.
Three layers, color printing + sculpture
Material: Reflective material
Dimensions: 20X30,30X40CM,50x37.5


Packing List:
1* Sticker