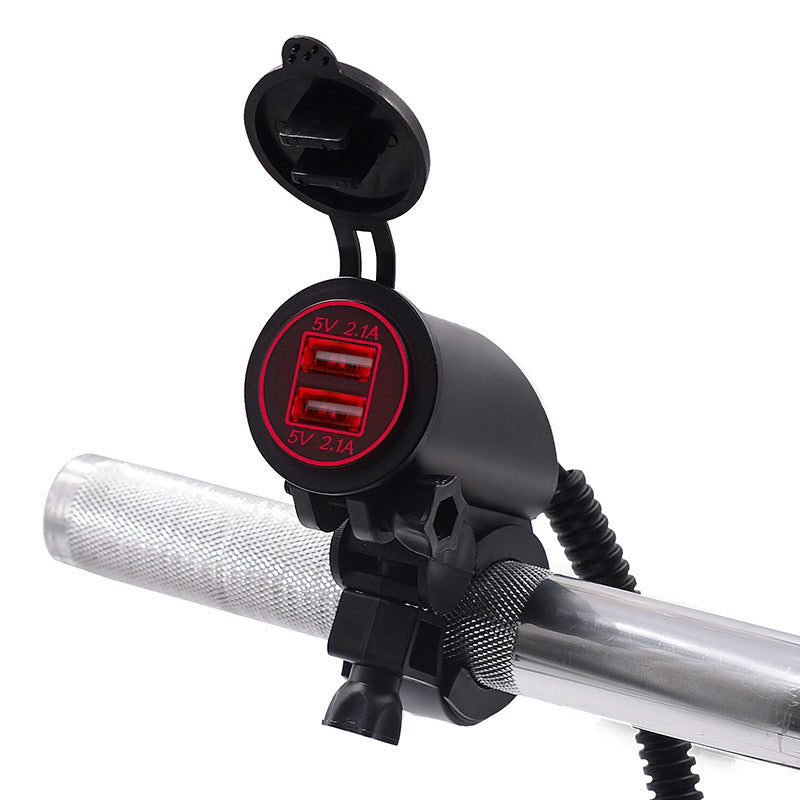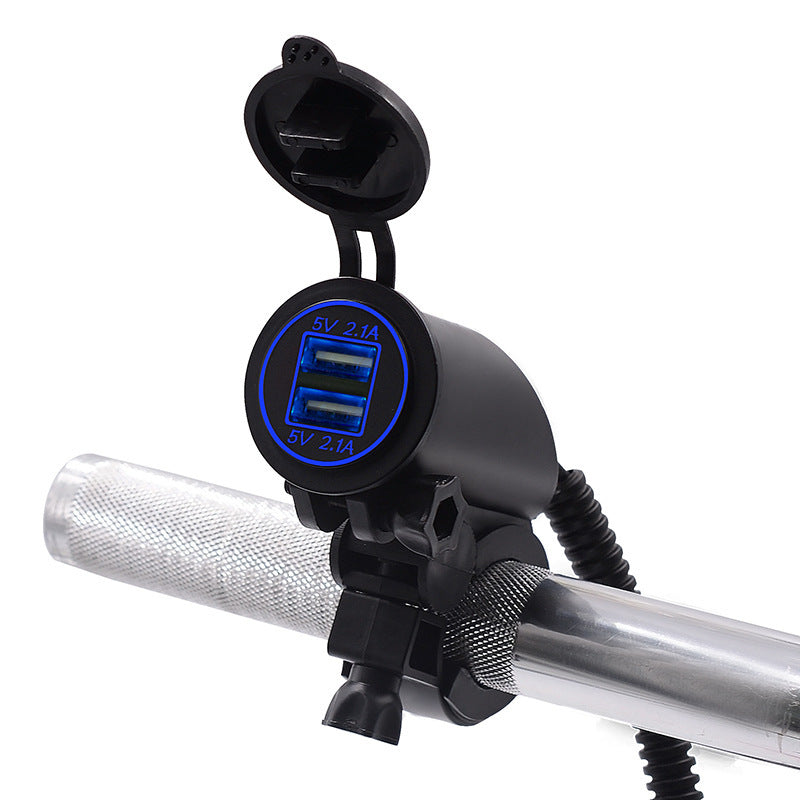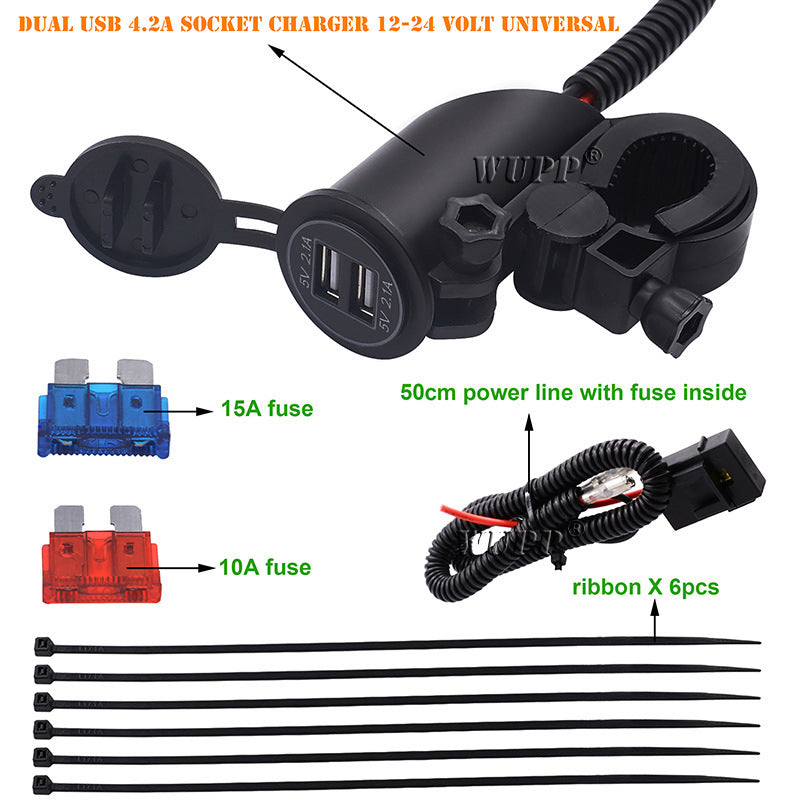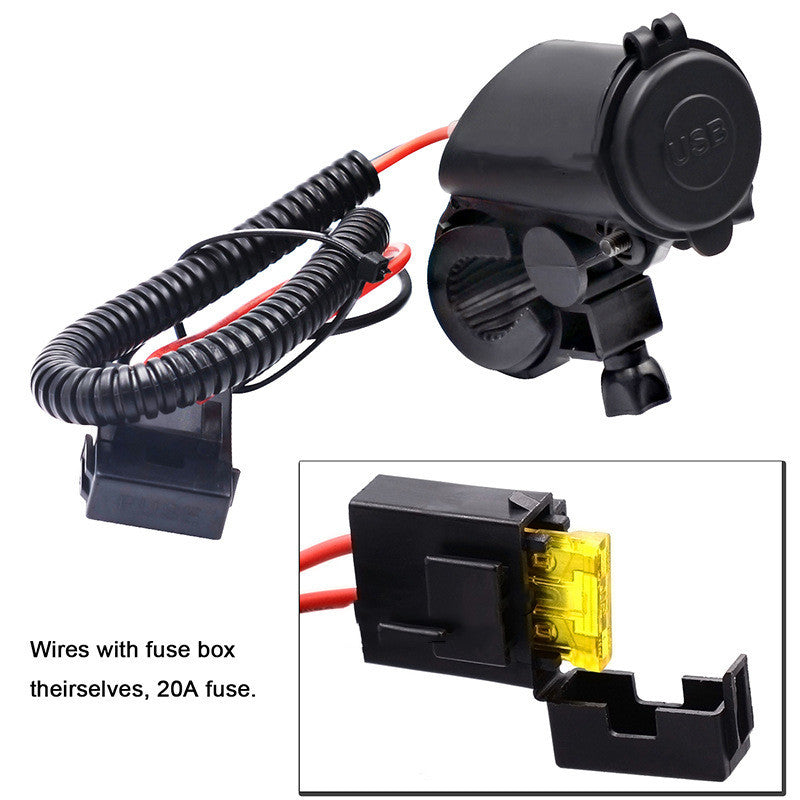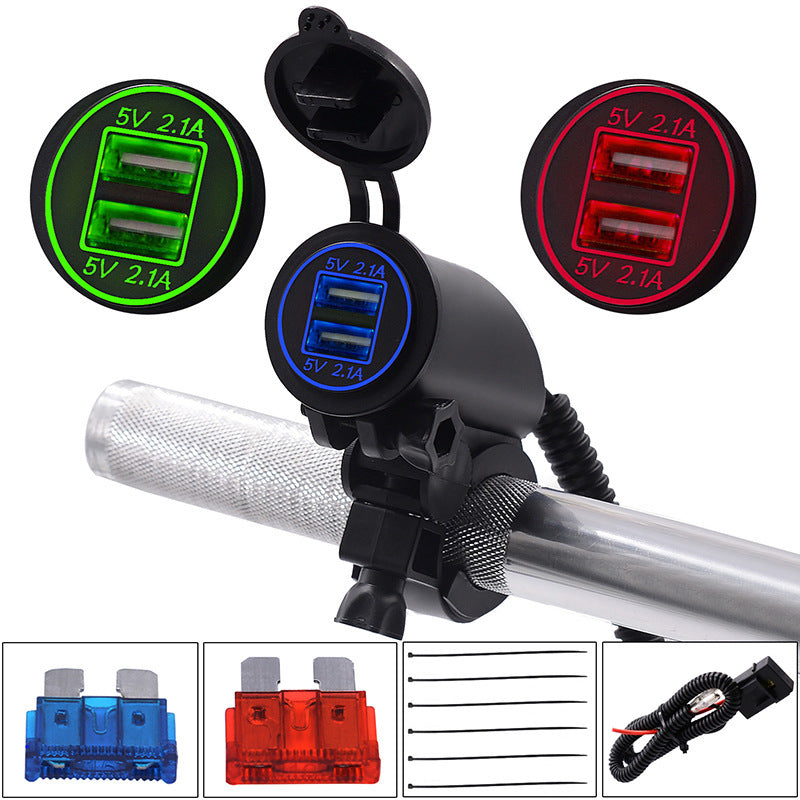 4.2A Dual USB Car Mobile Phone Charger Motorcycle ATV Universal 12Vor24V Modified Lead
Electrical outlet:
Car Power
Product Description:
Charge your mobile devices on the go with the 4.2A Dual USB Car Mobile Phone Charger. This versatile charger is suitable for use in cars, motorcycles, and ATVs, making it a convenient accessory for all your adventures. With a universal 12V or 24V compatibility, it can be easily modified to fit your vehicle's power source. The dual USB ports allow you to charge two devices simultaneously, with a combined output of 4.2A for fast and efficient charging. Whether you're on a road trip or navigating off-road trails, this mobile phone charger ensures that your devices stay powered up and ready for use.
Product Features:

Applicable models: motorcycle
Supporting relationship: Applicable
Specification: blue light, red light, green light
Output voltage: 5
Product size: Product head diameter: 3.7CM, total body length 8.2CM, height: 7.5cm
Product line length: 50CM
Product material: ABS high and low-temperature resistant flame retardant material
Working temperature: The lower limit is -4°F(-20℃), and the upper limit is 176°F(80℃)
Waterproof rating: IP66
Product accessories: 50CM line X1; cable tie X6; 15A fuse X1; 10A fuse X1
Installation method: fixed installation of handlebar
Product usage: It can be used to power most car-mounted products such as mobile phones, tablets, iPads, navigation, and GPS
Range of use: It can be installed on motorcycles, ATVs, and other transportation tools.
Product advantages: [1] 4.2A huge current, which can be used to power mobile phones, tablets, iPads, navigation and GPS, and most vehicle-mounted products
[2] The input voltage is DC12-24V general voltage, which can be installed on motorcycles and other transportation tools.
[3] ABS is resistant to high and low temperatures and flame-retardant materials, which can be used in an environment of -4°F(-20℃), and the upper limit is 176°F(80℃), and has flame-retardant properties and a very high insurance factor
[4] Black shell, red double aperture design, plus fine workmanship, the whole product looks bold
Packing list:
Car phone charger*1
Product Image: